Employment Discrimination Attorney in Santa Fe, NM
Employment Discrimination Attorney near You
Employer Discrimination Attorney in Santa Fe County
Employment and Labor Discrimination Attorney
Employee Discrimination Law Firm
Any kind of discrimination, mistreatment or termination by an employer for any of the following reasons is unlawful. Categories of discrimination include: age, disability, serious medical condition, equal pay, national origin, genetic information, pregnancy, race/color, religion, retaliation, sexual harassment and gender. If you feel that you have been discriminated against for any of those reasons, The Bennett Law Group can represent you and fight for you.
Merit Bennett is an employment discrimination attorney near you who will help you understand your rights and what you're entitled to if you've been a victim of employee discrimination. With over 30 years of experience as an employment discrimination attorney in Santa Fe, NM, Merit Bennett can help you get a full understanding of your rights as an employee and make sure that you get the proper compensation in a discrimination lawsuit.
As an employment discrimination attorney serving clients in Santa Fe County, Merit Bennett will help you recover damages including loss of wages and associated mental health expenses.
The Bennett Law Group is your top choice for an employment discrimination law firm to serve as your legal representative against a discriminatory employer.
Best Attorney for Employment Discrimination
Employer Discrimination Lawyer in 87505
Labor Discrimination Lawyer
Lawyer for Employment Discrimination
Hire an employer discrimination lawyer to help you fight for your rights. It's against the law for your employer to discriminate against or harass you because of your sex, race, national origin, age, pregnancy, disability or serious medical condition. The Bennett Law Group attorneys are trained as employment discrimination lawyers who can help you get the proper compensation from your employer.
As your employment discrimination attorney in Santa Fe, New Mexico, Merit Bennett will represent you in your discrimination claim. He will help you file a charge of discrimination with appropriate federal and state agencies in order to help you seek compensation and punitive damages.
---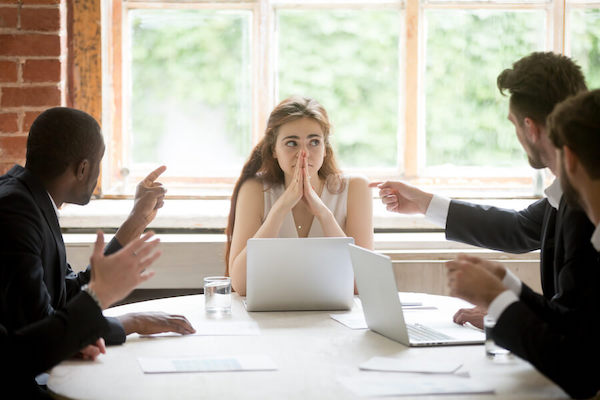 If you feel that you've been discriminated against or harassed by an employer, please contact The Bennett Law Group today. You can find our Santa Fe law office at 460 St. Michaels Drive, Suite 703, Santa Fe, New Mexico 87505, located southwest of the corner of St. Michael's Drive and Botulph Road. Give us a call at 505-983-9836 to schedule an appointment.
If you're the victim of employment discrimination, hire The Bennett Law Group.